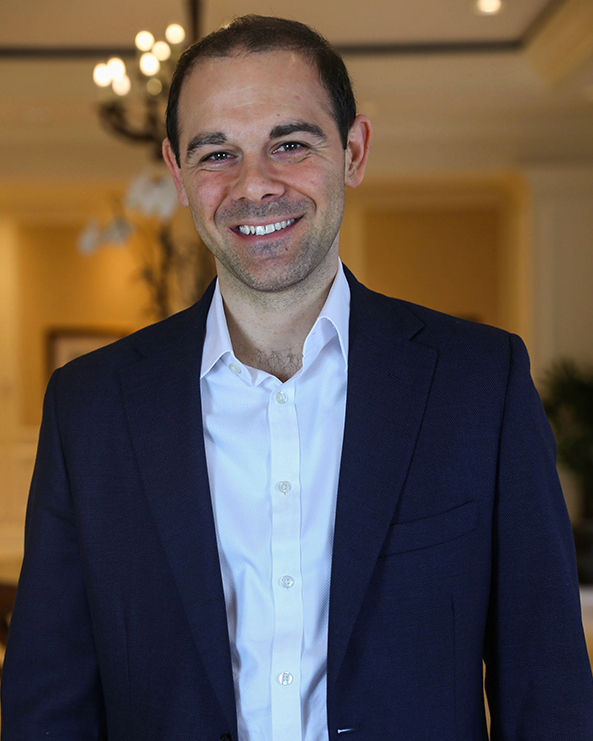 Alessandro E. Colantonio
EVP, Chief Investment Officer
Alessandro Colantonio brings nearly 20 years of experience in commercial real estate investment, specializing in the hospitality industry, and 15 years with Gencom, having developed a successful track record in and keen understanding of complex transaction structuring, corporate acquisitions and direct real estate investments. Over this time, Mr. Colantonio has also gained extensive experience in debt capital markets and joint-venture executions with both institutional and private/HNW capital sources.
As Chief Investment Officer, Mr. Colantonio is responsible for overseeing and implementing the firm's investment strategy from underwriting through to execution and focuses on all partnership, acquisition and disposition related functions for Gencom. Mr. Colantonio leads, manages and develops Gencom's investment and underwriting team, and works closely with Gencom's Capital Markets, Asset Management, Finance and Legal teams. Mr. Colantonio's primary functions include identifying, sourcing and underwriting new acquisition opportunities, corporate policy and risk management, diversification strategies, transaction, debt and equity joint venture structuring, investor relations and leading negotiations with brands, equity partners, debt providers and related 3rd parties.
Mr. Colantonio is a seasoned real estate professional with experience spanning a number of North American, South American, Caribbean and European markets, along with exposure across many of the industry's chain scales and leading hotel brands. In his time with Gencom, Mr. Colantonio has been directly or indirectly involved in over $2.0 B of transaction volume including acquisition, disposition, recapitalization, financing and strategic platform investment strategies. Prior to joining Gencom, Mr. Colantonio was a lead underwriter for GMACCH Real Estate / Capmark Financial Group, focused on commercial lending strategies across the U.S. and Canada, specializing in hospitality.
At Gencom, Mr. Colantonio also plays an integral role in Gencom's Executive Committee, Investment Committee, key operating platform oversight committees and is responsible for coordinating and presenting all investment and new business opportunities for approval by the firm's Principal and key investors.
Originally from Boston, Alessandro moved to Miami in 2001 and holds a Bachelor of Business Administration, concentration in Finance, from the University of Miami. He currently resides in Coral Gables with his wife and daughter.